AT HOMES (2019), Yelo house
Home is not a place, not only the tangible house we live in. Or just our immediate family we born with.
Homes are the place or even people or things or a state of mind that make us feel comfortable and at peace. Sometimes home is truly being with yourself, sometimes home is your spouse, your mother , your father , your girlfriend, your boyfriend. I have been finding my homes in many other things, some people are my homes and also some places. Let me show you my homes.
I believe that everyone can find their homes on their subjective terms.
I find process of making my art my home, I find surfing in the ocean as my another paradise-like home, I find the state of purifying my mind is my home. I find the the mother nature my home. When I feel I am living freely that is my another home, reading my favorite books on my bed is my home, listening to my favorite songs is my home, walking in the flea markets and searching for the right piece of vintage to collect is my home, collecting and appreciated my vintage pieces are my home.
Actually, Home is a feeling. Homes are what, where ,who and how that you love.
1/44
"At homes's artist statement wall", Mixed media, 2019
3/44
"Freely Twists from Uranus", Ceramics, 2019
4/44
"Spring No Board", Ceramics, 2019
5/44
"Home Paradise", Ceramics, 2019
6/44
"Nature smiles", Ceramics, 2019
7/44
"Paradise Blue 1", Ceramics, 2019
8/44
"Paradise Blue 2", Ceramics, 2019
9/44
"Twins", Ceramics, 2019
10/44
"White Mountain Family", Ceramics, 2019
11/44
"Utopian dogs", Ceramics, 2019
12/44
"Utopian dogs", Ceramics, 2019
13/44
"Hello World Thank You The Sun The Sea The Sand", Markers on Surf Board, 7'11 x 22 " , 2019
14/44
"HBD Mickey", Charcoal on Silver Paper, 29.5 x 41 cm, 2019
15/44
"Madly in love", Color charcoal and pencil on color paper,45 x 31 cm, 2018
16/44
"The letter to my homes", Fountain pen and red stamp on envelop and typewriting on paper, 59 x 41.5 cm, 2019
17/44
"Rainbow starring", Masking tape and pencil on paper, 55 x 76 cm , 2018
18/44
"Do not measure", water color and charcoal on water color paper, 55 x 76 cm, 2018
19/44
"Everyone need someone", color charcoal and marker on water color paper, 55 x 76 cm, 2018
20/44
"Iceberg of happiness", Ceramics, 2019
21/44
"Moss Mountain", Ceramics, 2019
22/44
"Stoned Heart", Ceramics, 2019
23/44
"Mint", Ceramics, 2019
24/44
"Dancing Destiny", Ceramics, 2019
25/44
"Home Stacked", Ceramics, 2019
26/44
"Somewhere only we know", Neon Light, 155 x 90 cm, 2019
28/44
"Freedom with vase", acrylic and pencil on water color paper, 19 x 27 cm each, 2019
29/44
"3 Girls", Acrylic on canvas, 31 x 25.5 cm, 2018
30/44
"No Phone No Phone I just want to be alone today" Mixed media, 10.5 x 16 cm , 2019
31/44
"Original"Mixed media, 21 x 85 cm , 2019
32/44
"Somewhere only we know", Neon Light, 155 x 90 cm, 2019
34/44
"Siamese Twin Beatles", Ceramics, 14 x 17.5 x 20 cm, 2019
35/44
"You are my Utopia", Ceramics, 37 x 26 cm, 2019
36/44
"Home is a feeling", Ceramics, 38 x 27 cm, 2019
38/44
"You are my home", Acrylic on mirror, 50 x 100 cm, 2019
39/44
"Now, I know I am happy", Acrylic on mirror, 100 x 50 cm, 2019
40/44
"Friendship beyond boundaries","I am a world citizen", Fountain Pen on water color paper, 50 x 100 cm, 2019
41/44
Quote Artworks, Fountain pen on water color paper, 17.5 x 12.5 cm, 2019
42/44
"Scratching Smiley Ass", Color charcoal and charcoal on stencil paper, 29.5 x 41 cm, 2018
43/44
"Utopian dogs", Ceramics, 2019
44/44
"HBD Mickey", Charcoal on Silver Paper, 29.5 x 41 cm, 2019
1/44
"At homes's artist statement wall", Mixed media, 2019
3/44
"Freely Twists from Uranus", Ceramics, 2019
4/44
"Spring No Board", Ceramics, 2019
5/44
"Home Paradise", Ceramics, 2019
6/44
"Nature smiles", Ceramics, 2019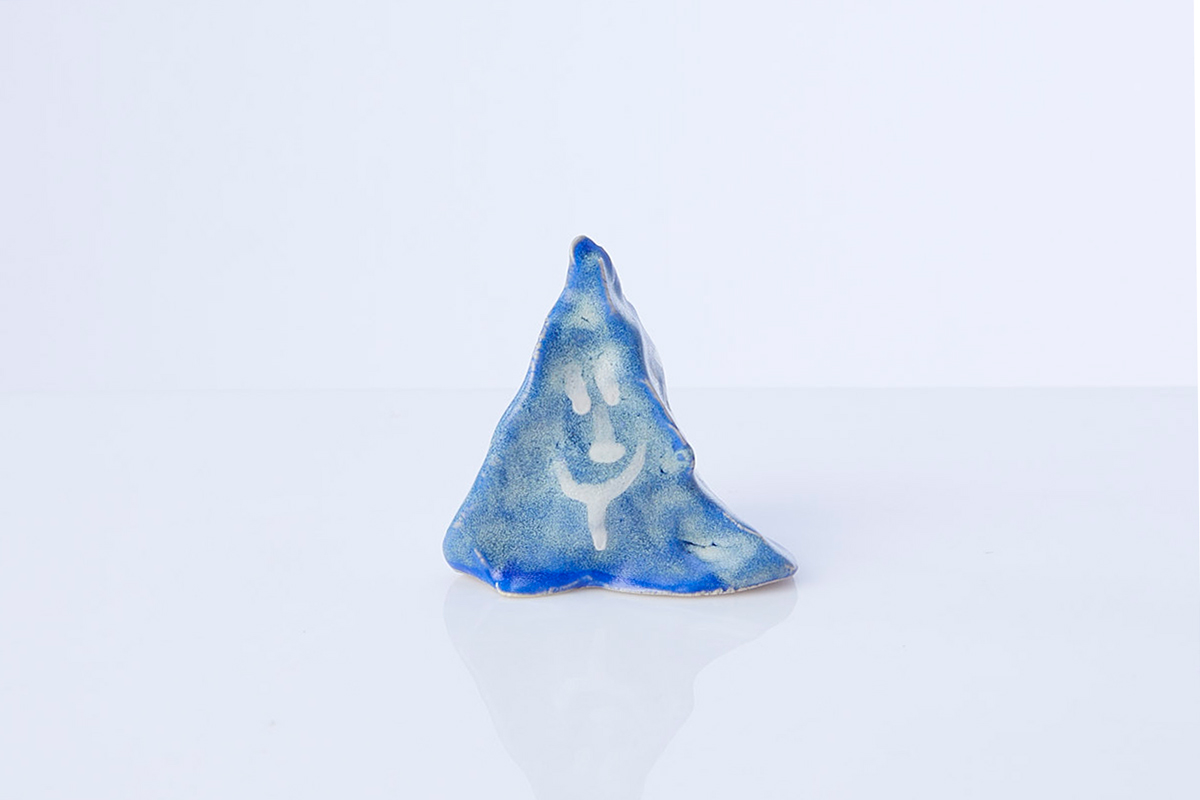 7/44
"Paradise Blue 1", Ceramics, 2019
8/44
"Paradise Blue 2", Ceramics, 2019
9/44
"Twins", Ceramics, 2019
10/44
"White Mountain Family", Ceramics, 2019
11/44
"Utopian dogs", Ceramics, 2019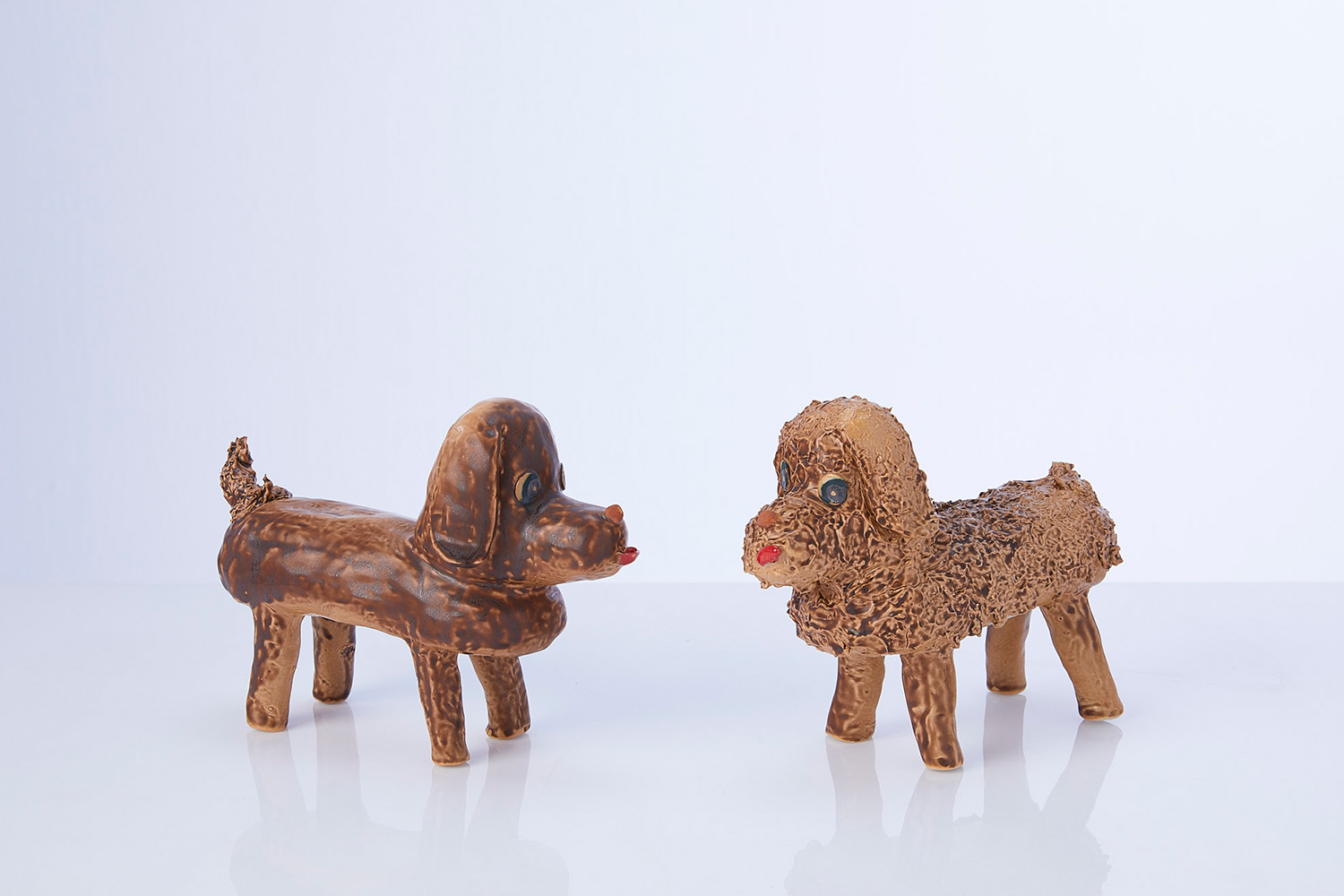 12/44
"Utopian dogs", Ceramics, 2019
13/44
"Hello World Thank You The Sun The Sea The Sand", Markers on Surf Board, 7'11 x 22 " , 2019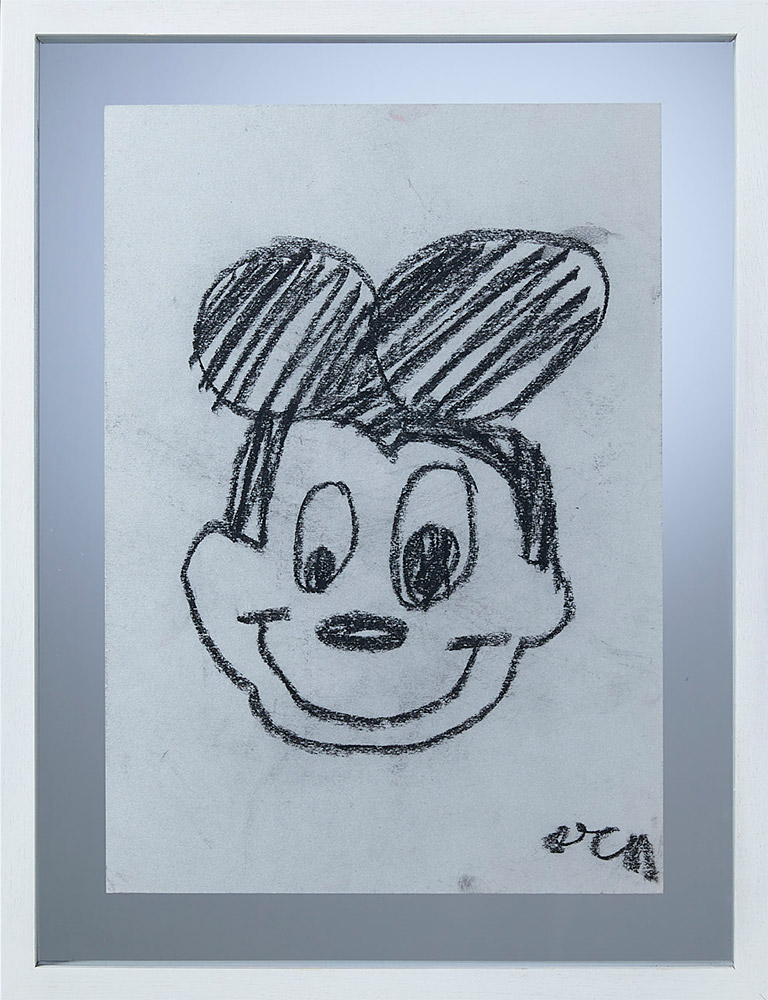 14/44
"HBD Mickey", Charcoal on Silver Paper, 29.5 x 41 cm, 2019
15/44
"Madly in love", Color charcoal and pencil on color paper,45 x 31 cm, 2018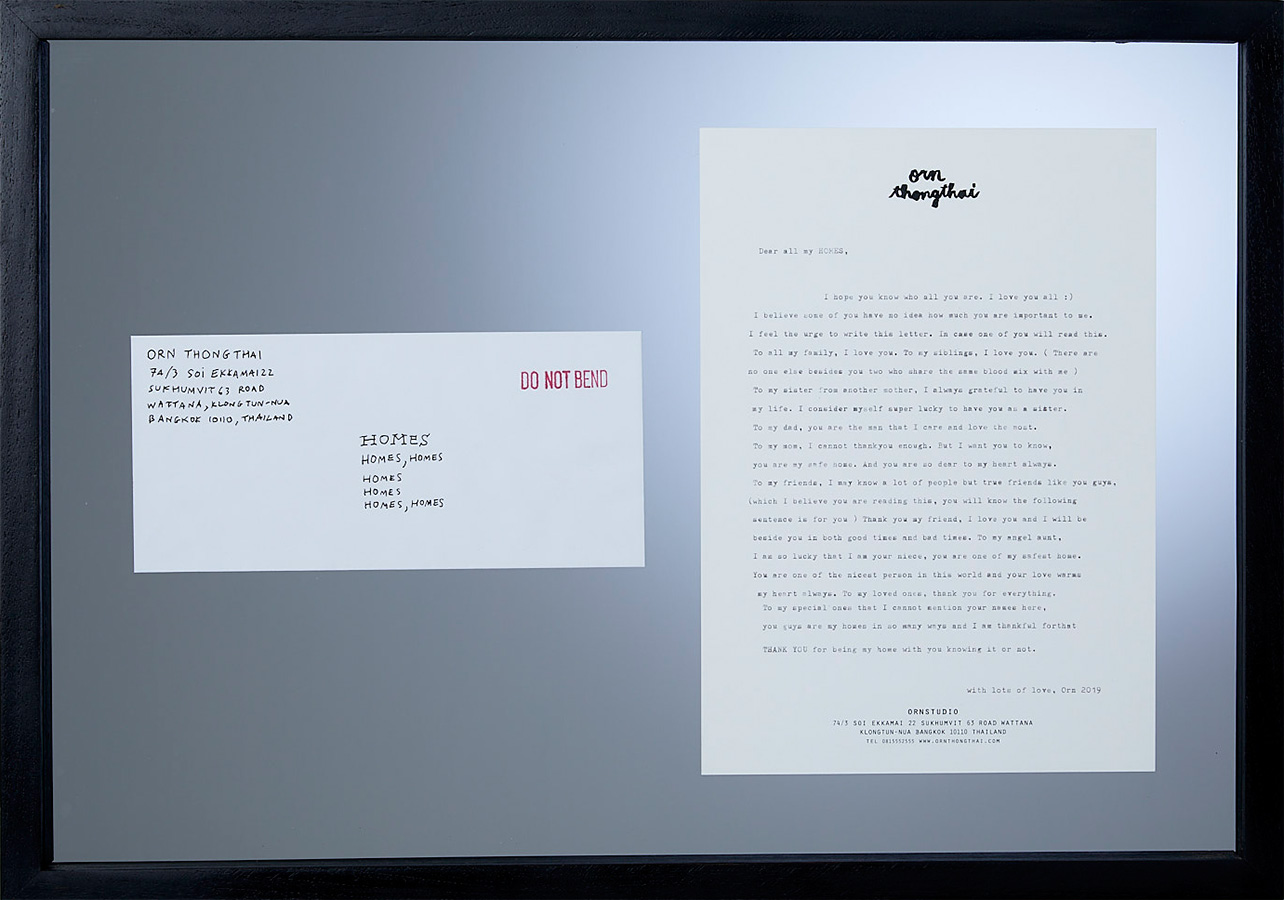 16/44
"The letter to my homes", Fountain pen and red stamp on envelop and typewriting on paper, 59 x 41.5 cm, 2019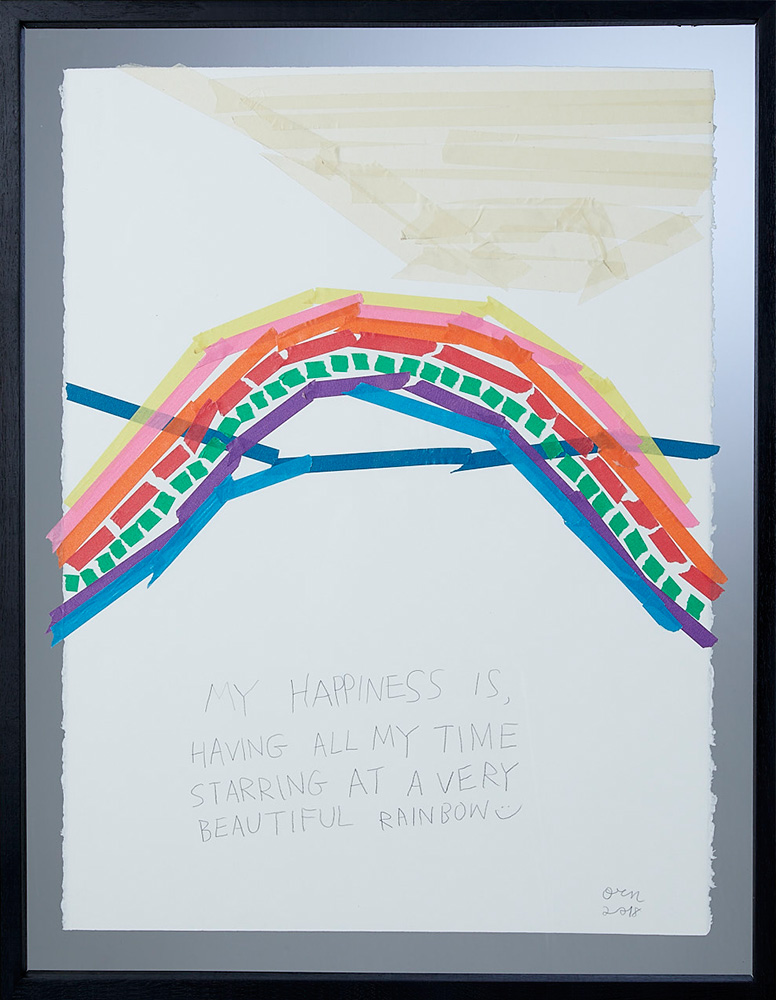 17/44
"Rainbow starring", Masking tape and pencil on paper, 55 x 76 cm , 2018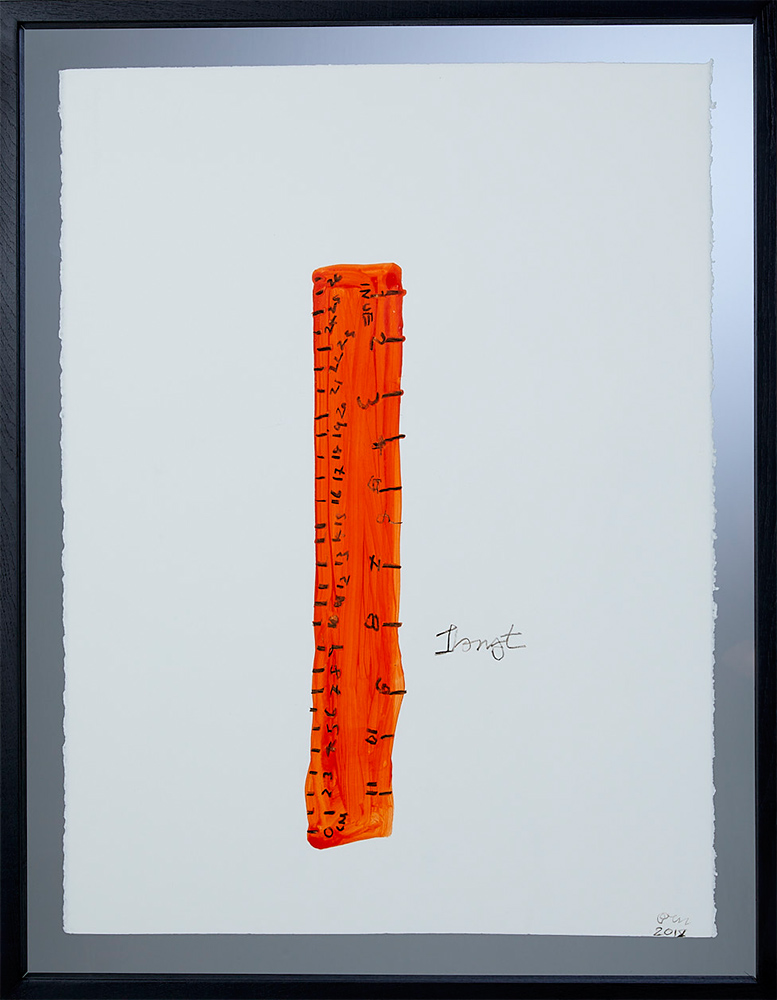 18/44
"Do not measure", water color and charcoal on water color paper, 55 x 76 cm, 2018
19/44
"Everyone need someone", color charcoal and marker on water color paper, 55 x 76 cm, 2018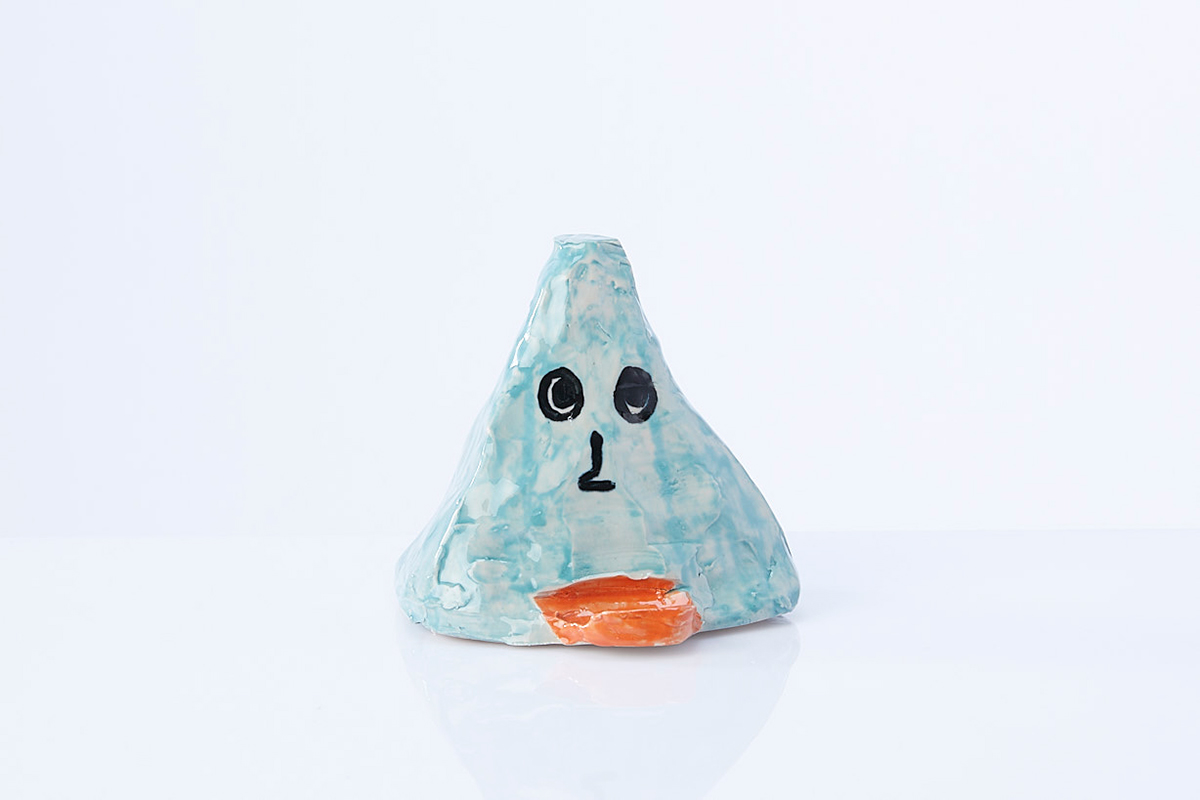 20/44
"Iceberg of happiness", Ceramics, 2019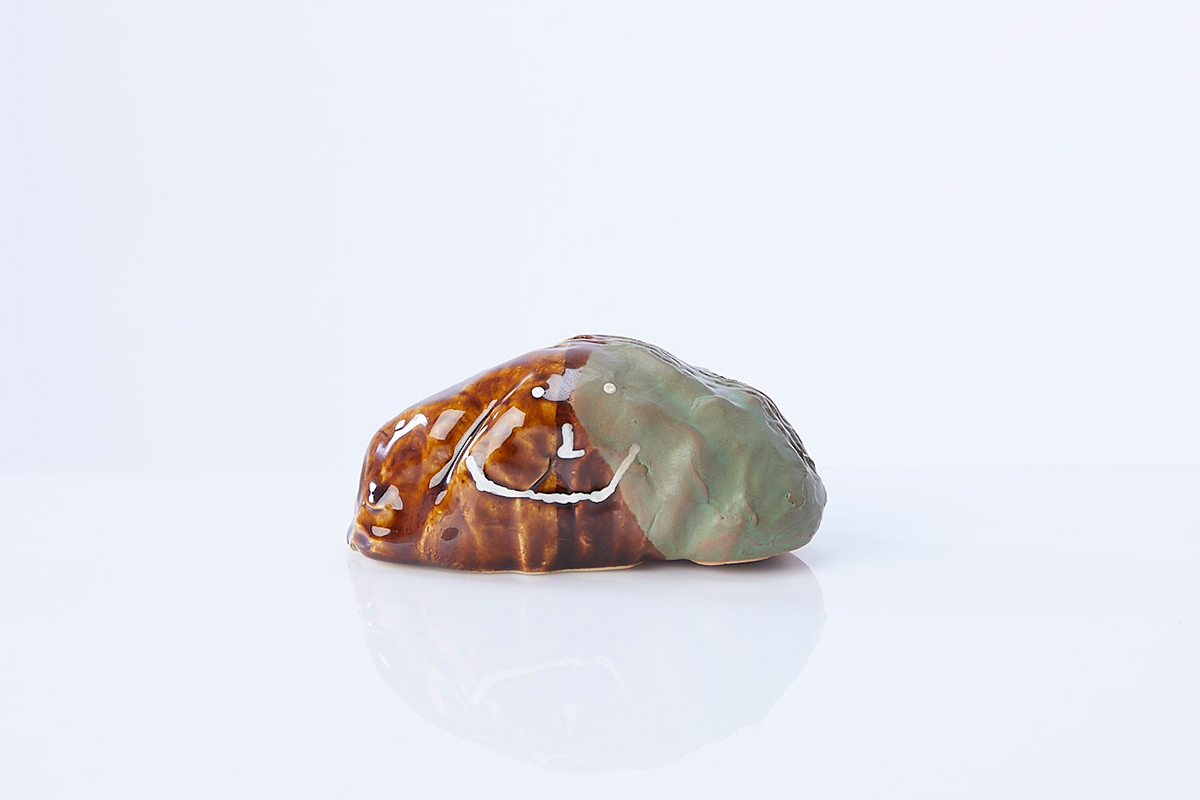 21/44
"Moss Mountain", Ceramics, 2019
22/44
"Stoned Heart", Ceramics, 2019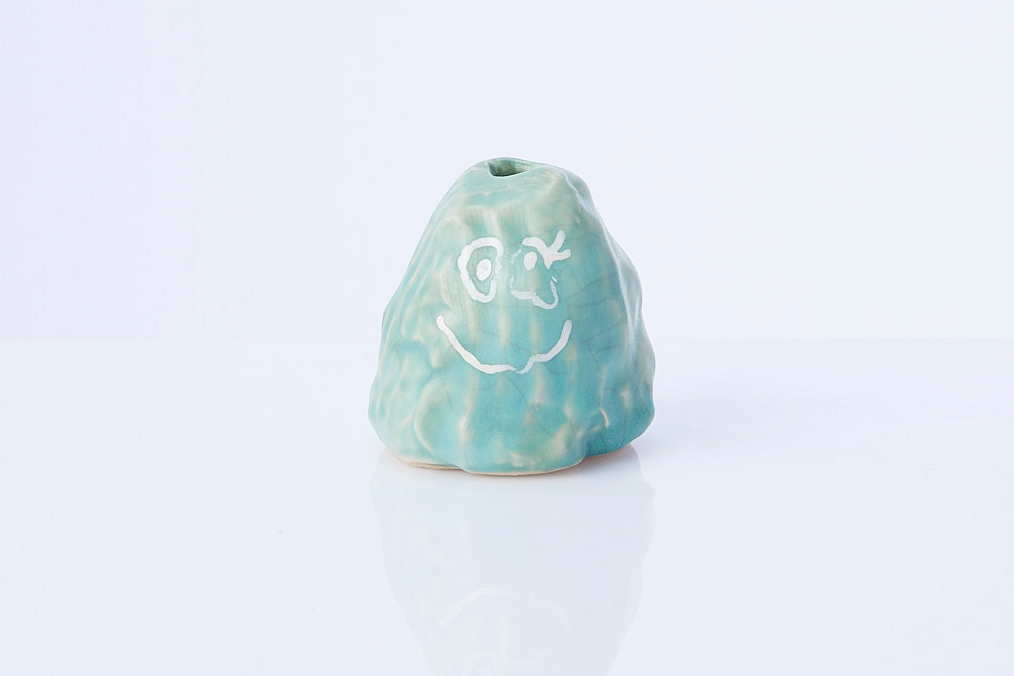 23/44
"Mint", Ceramics, 2019
24/44
"Dancing Destiny", Ceramics, 2019
25/44
"Home Stacked", Ceramics, 2019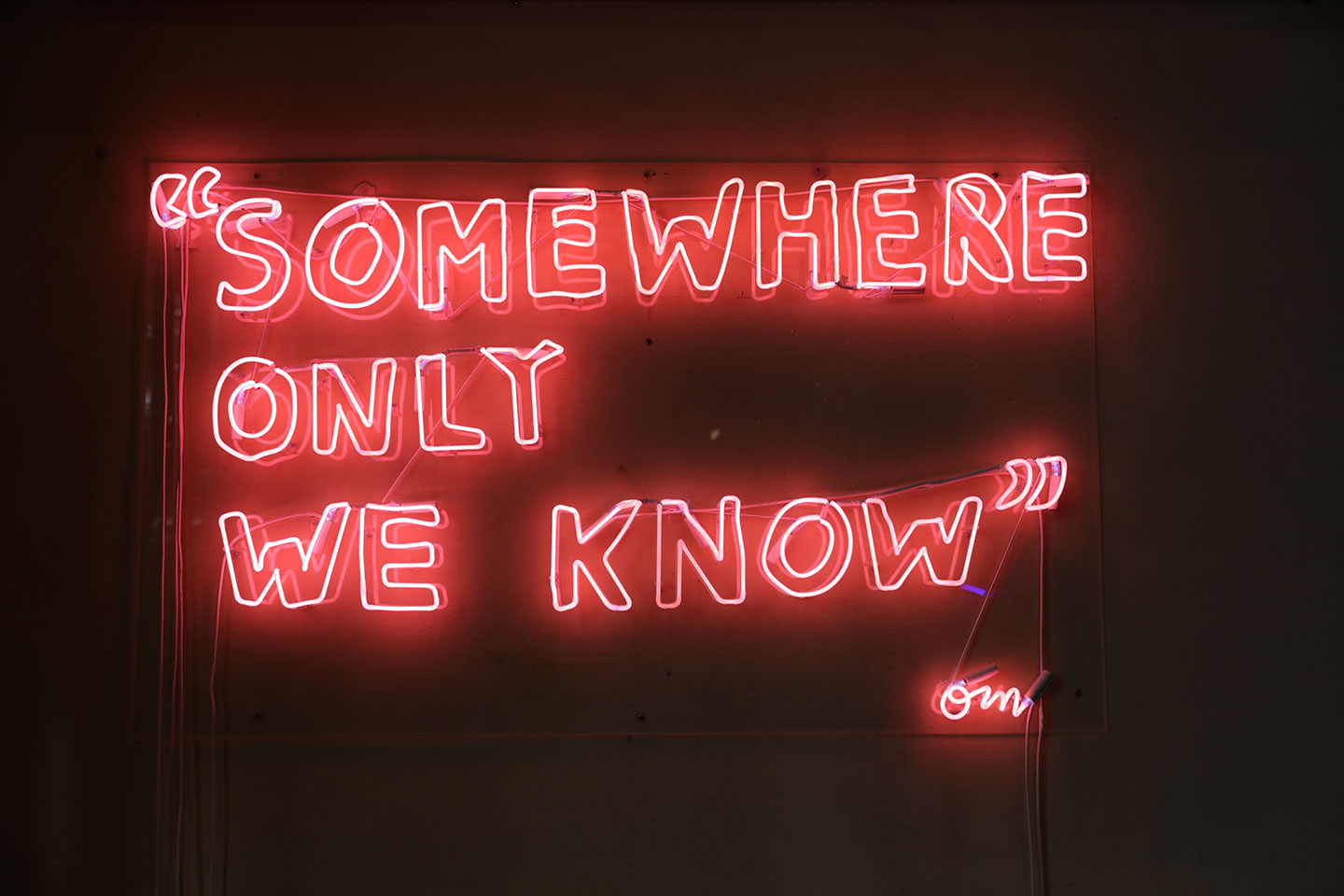 26/44
"Somewhere only we know", Neon Light, 155 x 90 cm, 2019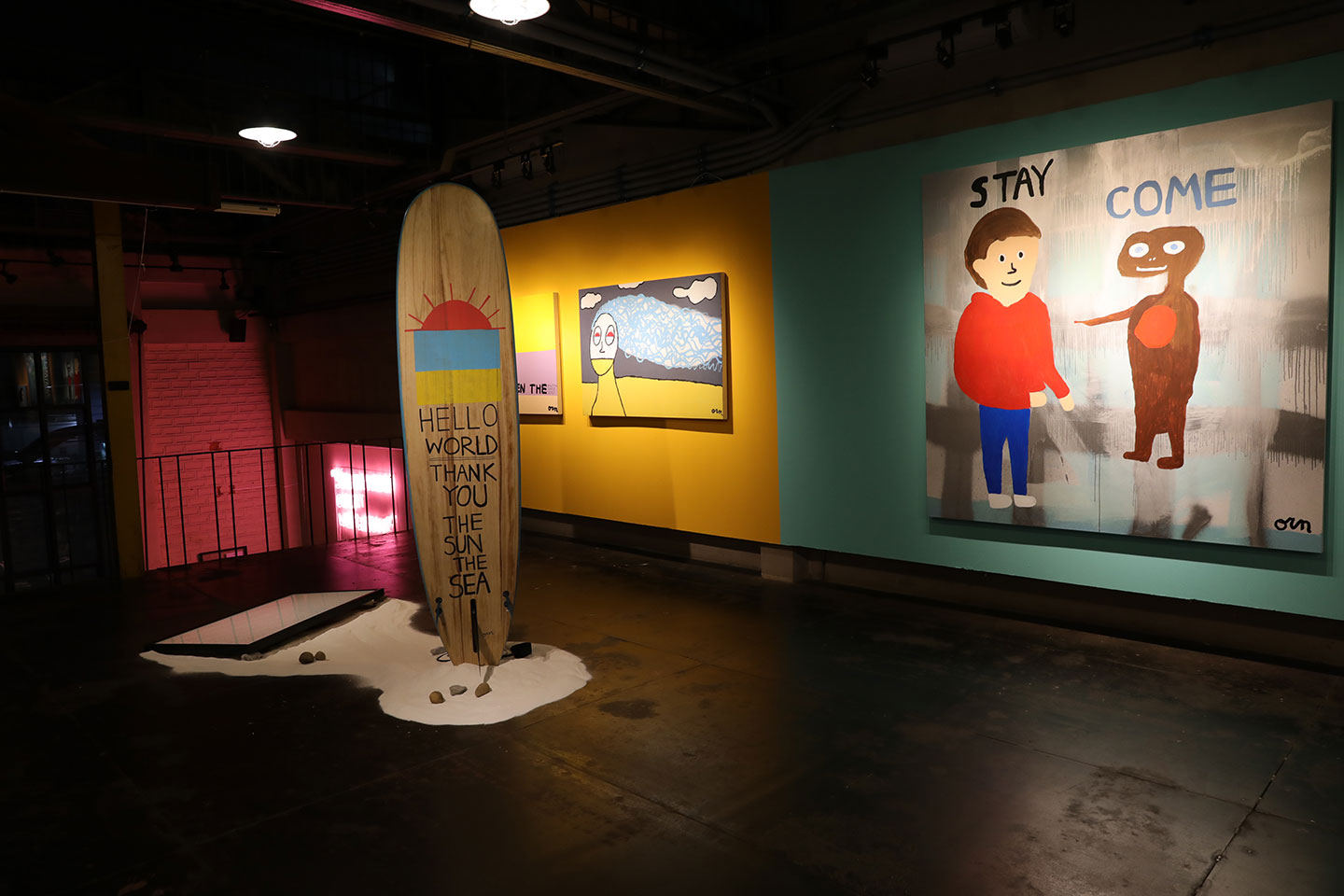 27/44
28/44
"Freedom with vase", acrylic and pencil on water color paper, 19 x 27 cm each, 2019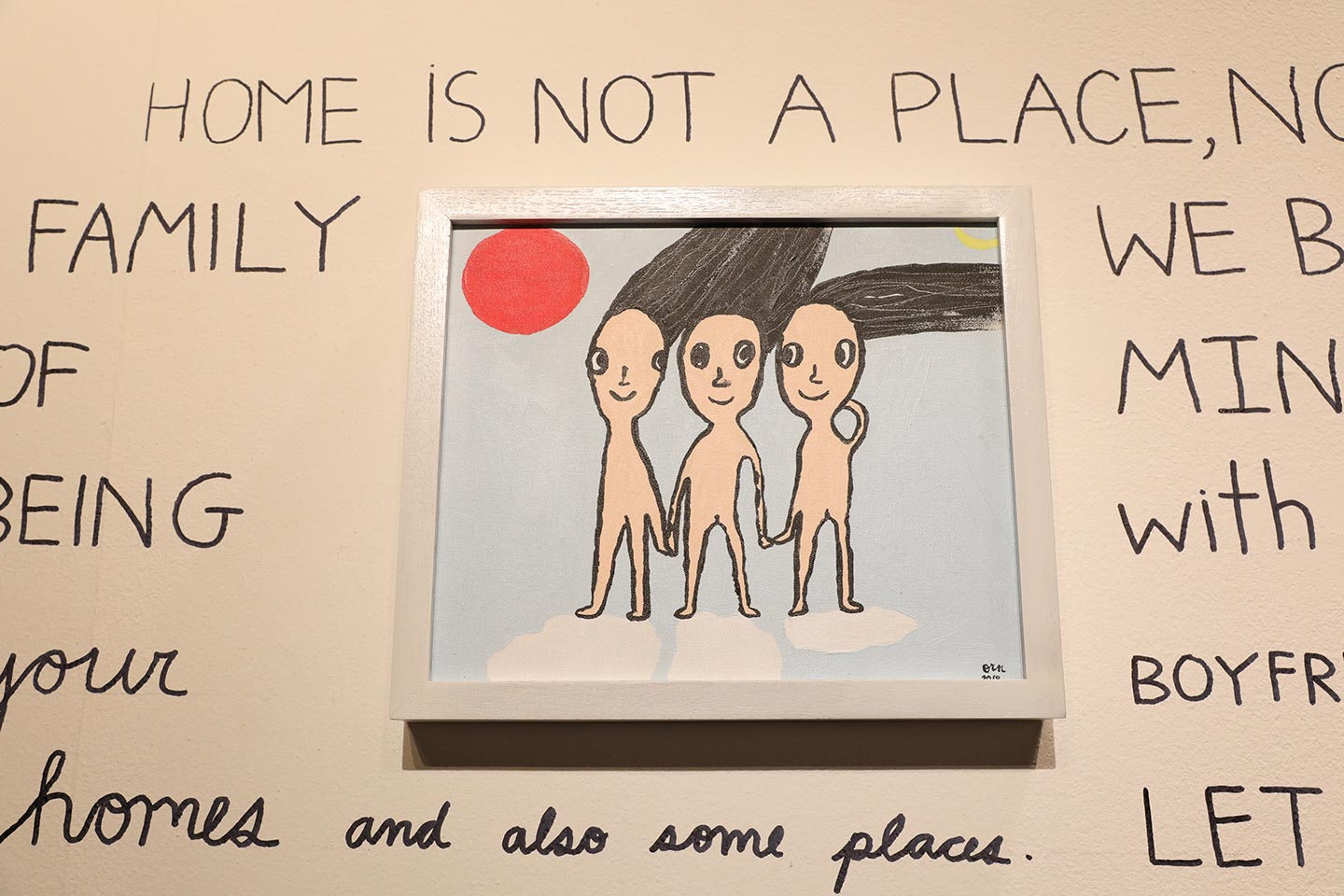 29/44
"3 Girls", Acrylic on canvas, 31 x 25.5 cm, 2018
30/44
"No Phone No Phone I just want to be alone today" Mixed media, 10.5 x 16 cm , 2019
31/44
"Original"Mixed media, 21 x 85 cm , 2019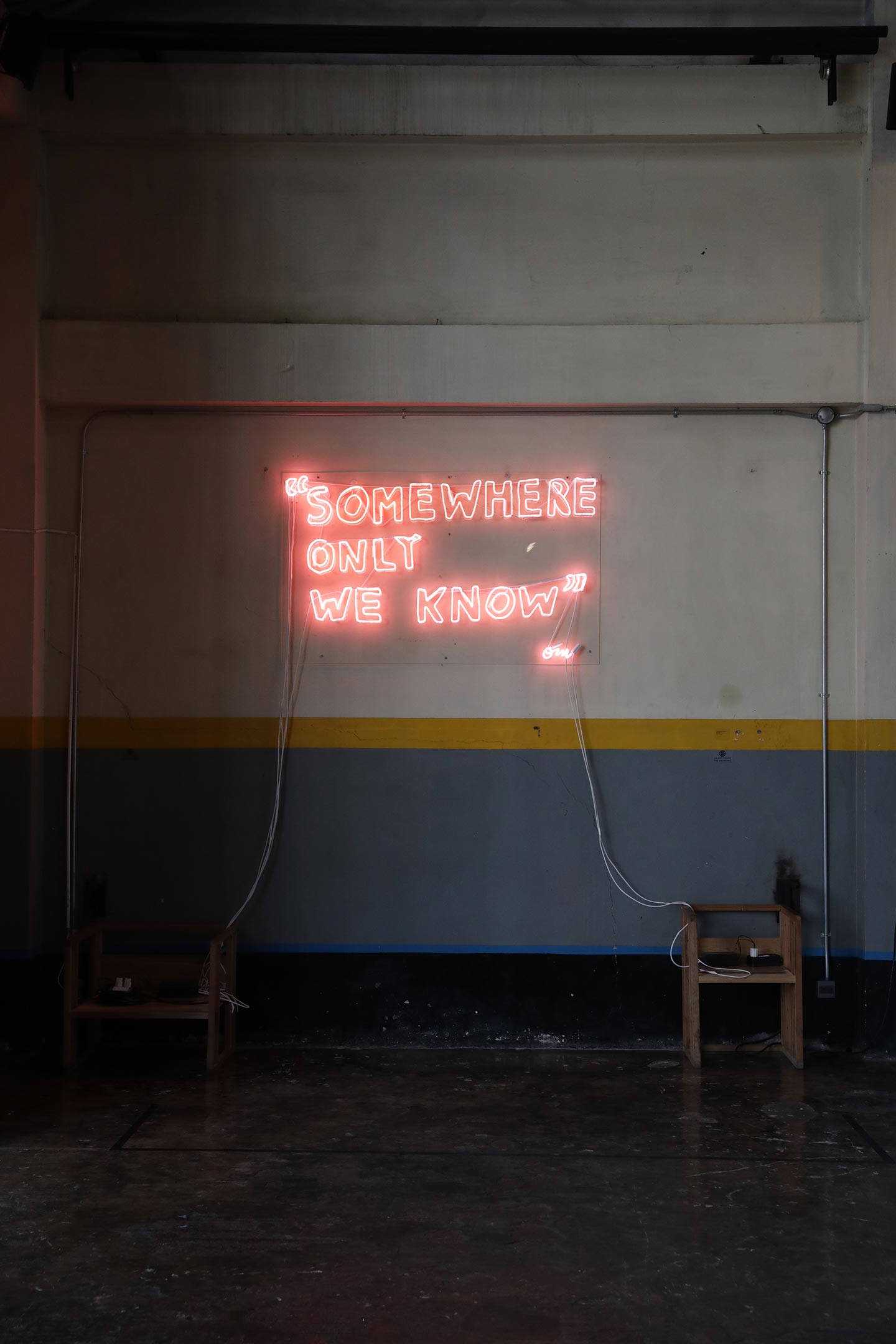 32/44
"Somewhere only we know", Neon Light, 155 x 90 cm, 2019
33/44
34/44
"Siamese Twin Beatles", Ceramics, 14 x 17.5 x 20 cm, 2019
35/44
"You are my Utopia", Ceramics, 37 x 26 cm, 2019
36/44
"Home is a feeling", Ceramics, 38 x 27 cm, 2019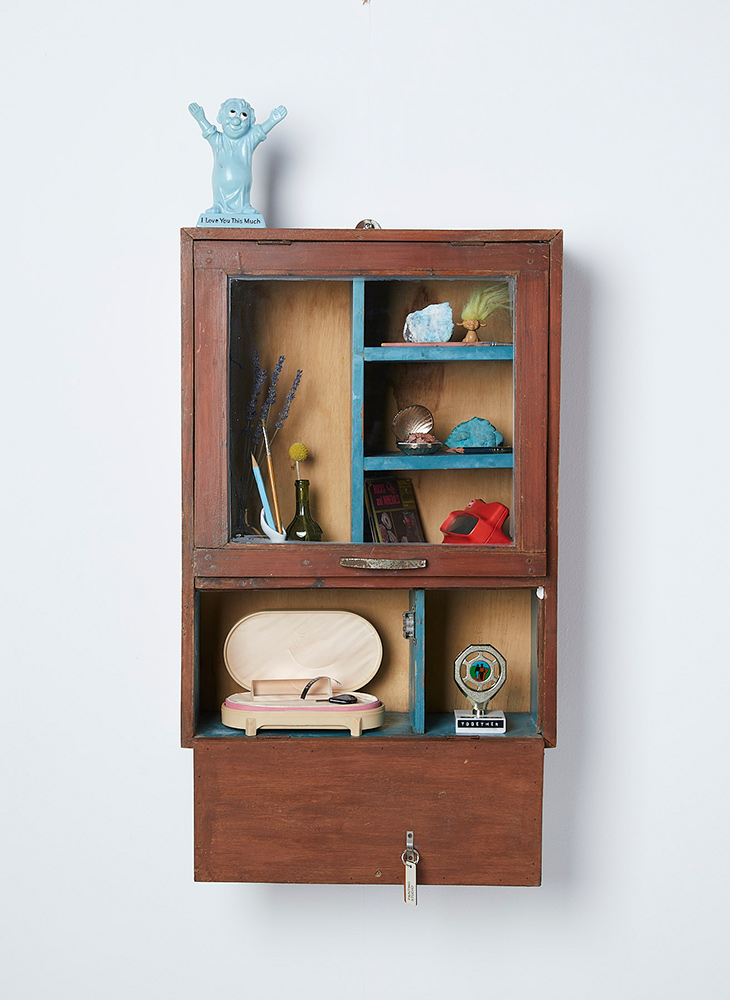 37/44
38/44
"You are my home", Acrylic on mirror, 50 x 100 cm, 2019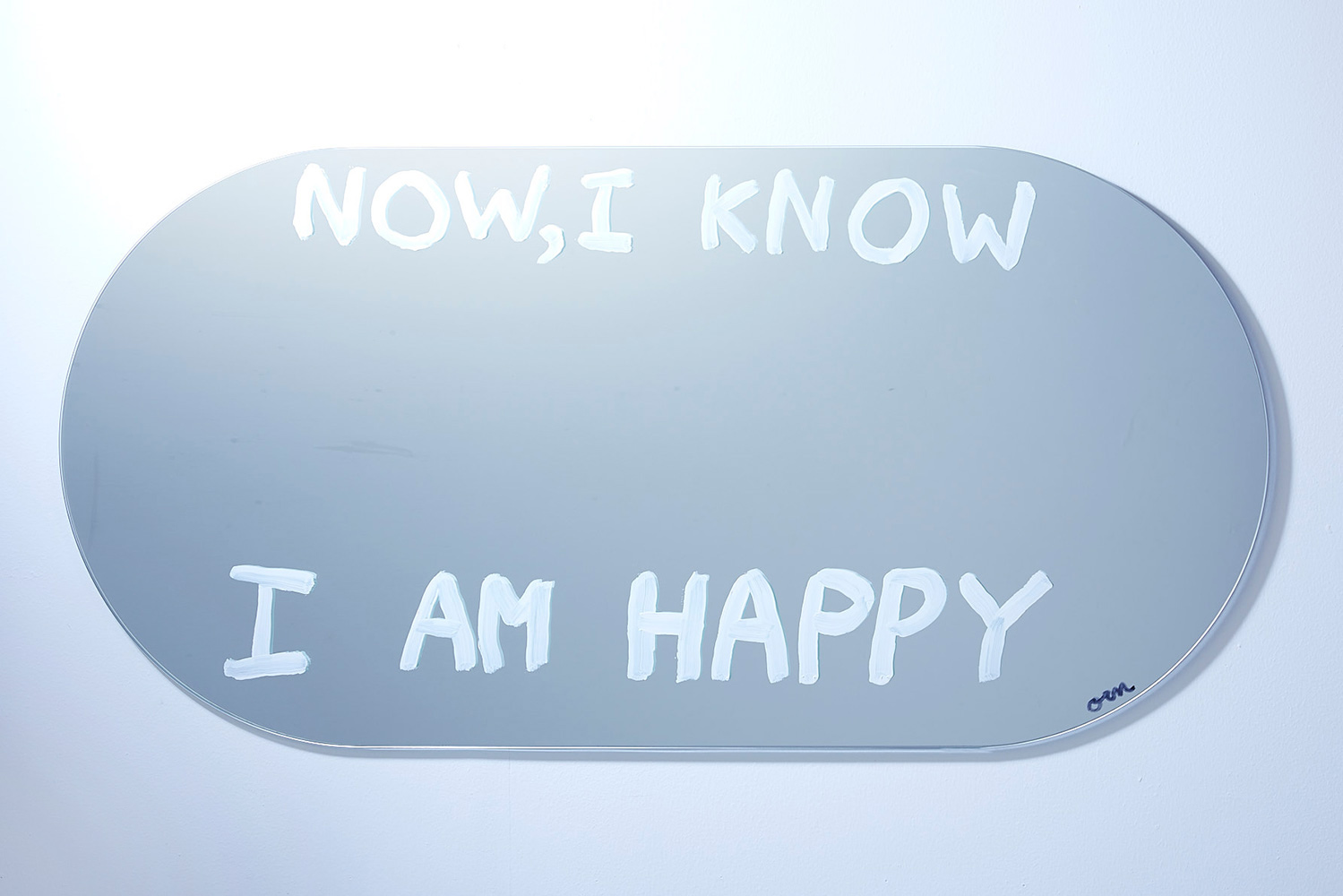 39/44
"Now, I know I am happy", Acrylic on mirror, 100 x 50 cm, 2019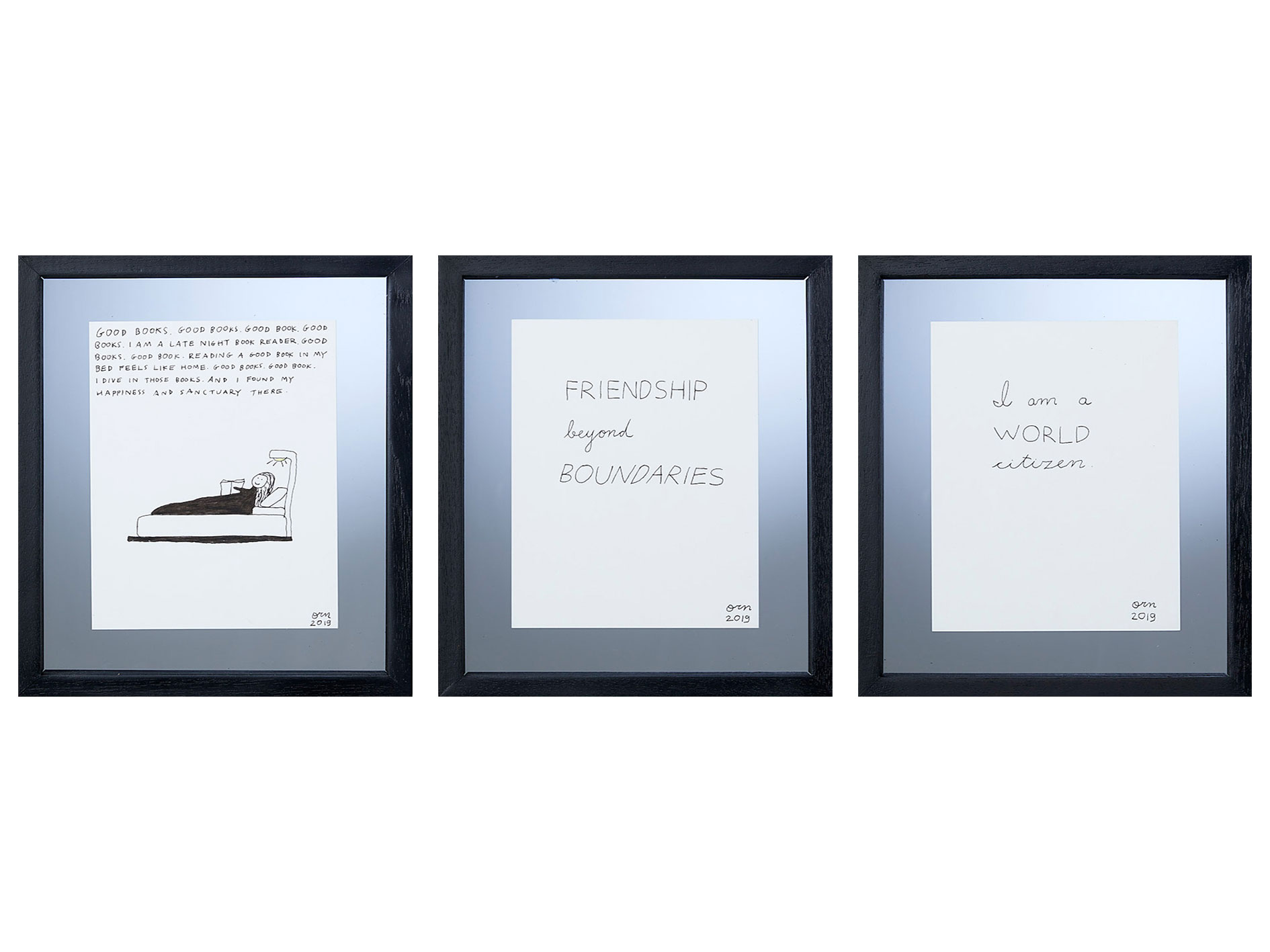 40/44
"Friendship beyond boundaries","I am a world citizen", Fountain Pen on water color paper, 50 x 100 cm, 2019
41/44
Quote Artworks, Fountain pen on water color paper, 17.5 x 12.5 cm, 2019
42/44
"Scratching Smiley Ass", Color charcoal and charcoal on stencil paper, 29.5 x 41 cm, 2018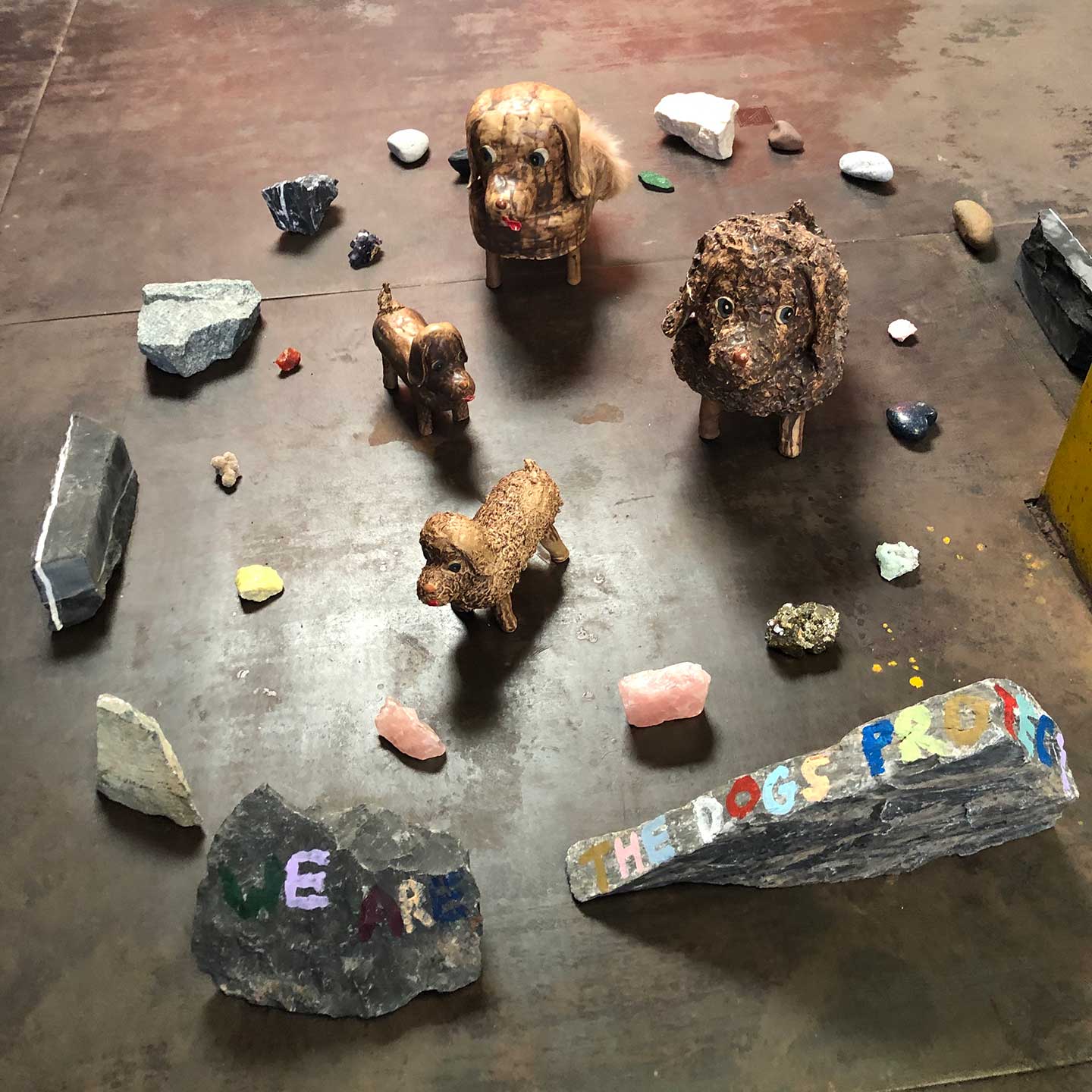 43/44
"Utopian dogs", Ceramics, 2019
44/44
"HBD Mickey", Charcoal on Silver Paper, 29.5 x 41 cm, 2019