Love (2017)
A collaboration with Space Bar at Art Ground3 at The Jam Factory.
Ink on paper, 4 pages, 30 edition.
Orn was invited by Space Bar to use "Copic" pens to create a zine. Using red and black ink, Orn created a zine dedicated to LOVE, a celebration, an enquiry as well as a critical look at love. With its lines and words, Orn examines love and our obsession with it.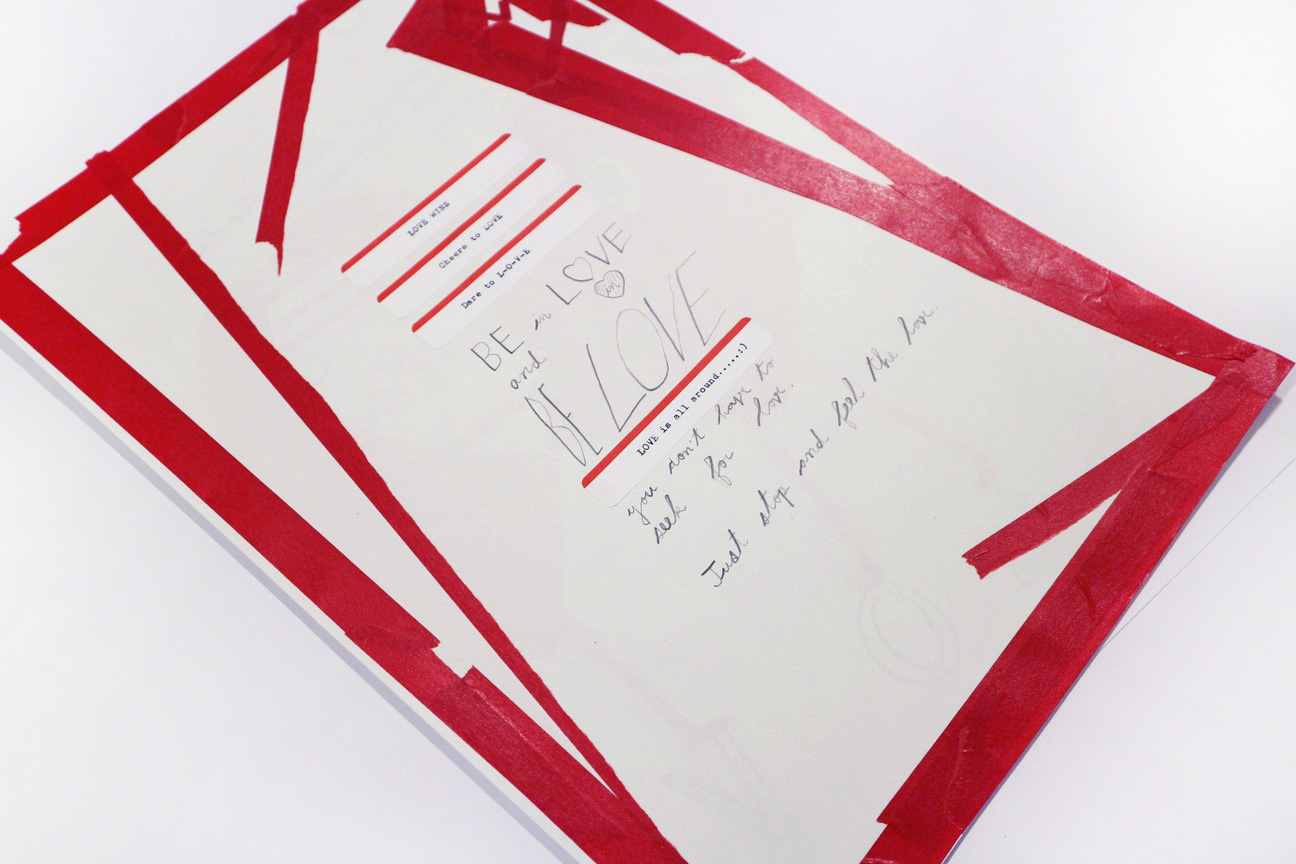 1/3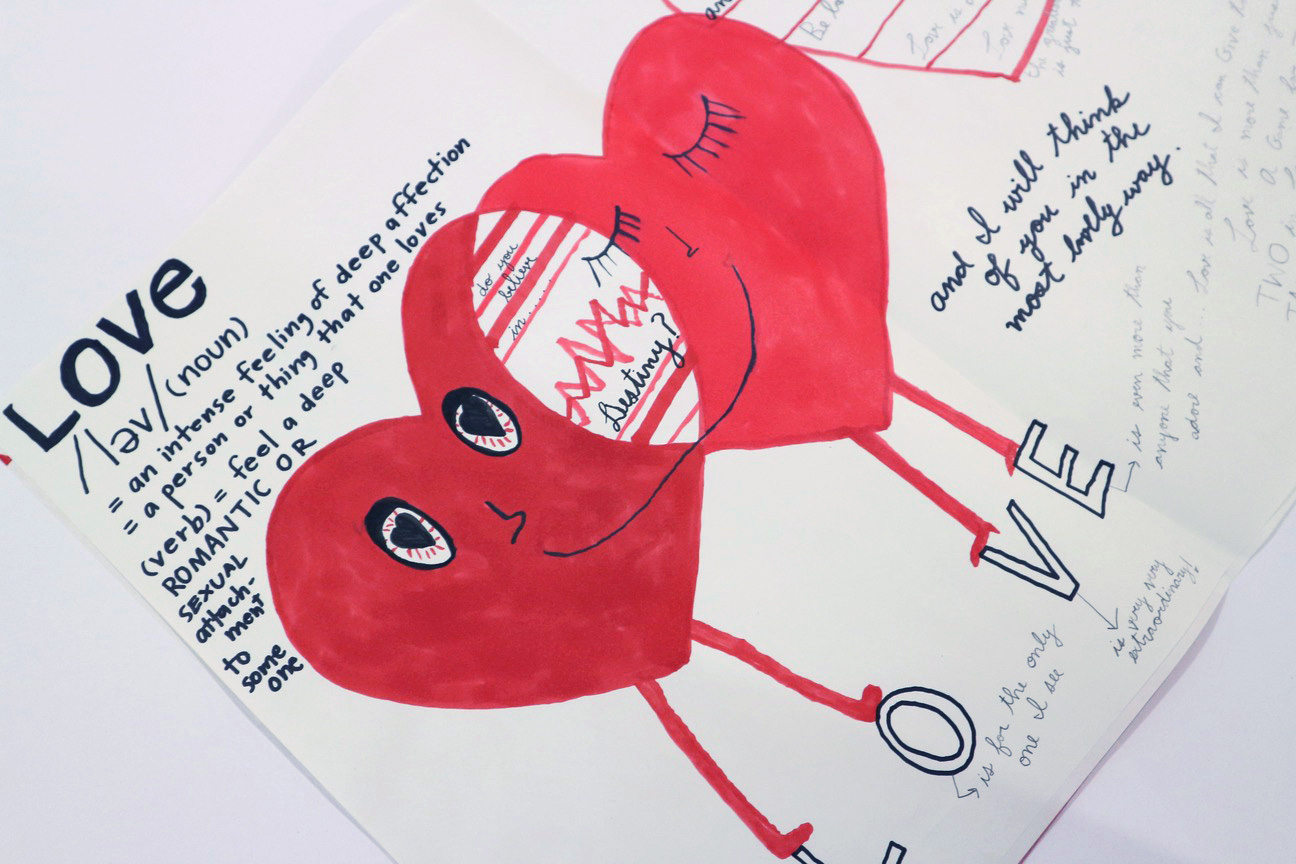 2/3
3/3